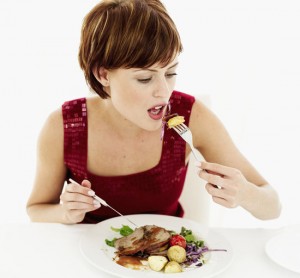 When talking about fitness, it's important to understand the body's dietary needs. Caloric usage must exceed caloric intake to lose weight, that's a given.
Calories are often an under-used word when discussing dietary contents. Many popular diets such as the Atkins diet or the South Beach diet prioritize specific food groups over the overall picture, leading many to over-eat and sit dumbfounded and full.
Be aware of how many nutrients are lost in the processing of your food. A whole-grain wheat bread is a much better choice than a multi-grain processed bread, for example. Even items that seem to be high in good foods, such as a bowl of vegetable soup, are not as healthy as an unprocessed counterpart.
Make sure your kids are not learning their health facts about food from food ads on television or otherwise. Make sure that they get what they need with a healthy diet rich in produce and lean meats and dairies and provide them with the correct information if they ask you. Continue reading »