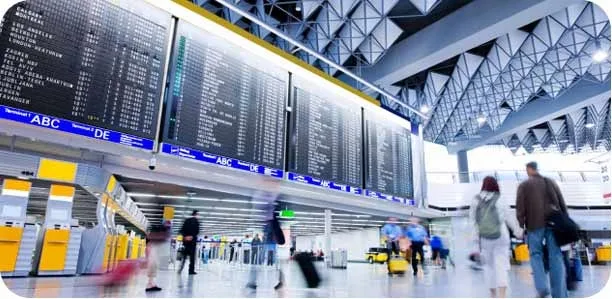 Luton Airport is an international airport, located near the town Borough of Luton and at 56.5 kilometers north of Central London. Luton airport taxi services help you get to the most important places that want to visit or to the hotel where you are staying.
It is the fourth largest airport from London, after Heathrow, Gatwick, and Stansted. In 2013, it was the sixth busiest airport in UK, due to the 9.7 million passengers that passed through the airport. Passengers can take advantage of many features that are offered by this airport as well as for business, disabled travelers, or children.
[adsenseyu1]
Although it has only one terminal, it is passed through over 9 million passengers that fly to more than 85 destinations in every year. You can stay in the airport hotels. For the international flights, it is necessary to check in 3 hours before the departure and for European flights, you have to check in 2 hours prior to departure. It indicated to check in with 90 minutes before the departure for the domestic flights.
In order to maintain the security of all passengers, are some prohibited objects such as scissors, tweezers, knives, corkscrews, razor blades, darts, household cutlery and other similar objects. There are many safety restrictions to be respected by the passengers, like in other airports.
It is important to check in online and print your boarding pass. It is a free service that is available from 30 days to 2 hours before the departure. If you have online cabin bags, you can go directly to the departure gate. Passengers with luggage are asked to take their bags to the easyJet "Bag Drop" situated in the departure hall.
With Luton airport taxi, you can have access to any part of London. It is easy to get to or from Luton Airport, because it is at 5 minutes from M and can be easily access from M25 and A1. In addition, with a ride of 25 minutes you can arrive to the central of London if you chose the railway station.
[adsenseyu1]
What are the facilities offered by the Luton Airport? It has a great Departure Lounge, with perfect shopping brands, bars, and restaurant. Also, it has a new Boarding Pier with short distance to gate, along with new Arrivals area and Onward Travel Center. The airport lounge is perfect to enjoy free drinks or snacks.
London is a city with great tourist importance. If you want to visit it, than book a flight from Luton Airport. You will definitely find many places to visit and things to do for a pleasant holiday. In addition, you can admire a regal atmosphere in one of the most beautiful capitals in the world. For more information about the taxi services and transfer possibilities, access the website 365airporttransfers.com. Here you will find everything that you can possible need for an easy and comfortable transfer to any corner of London and its surroundings.