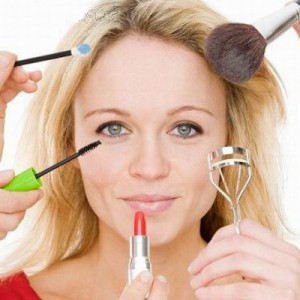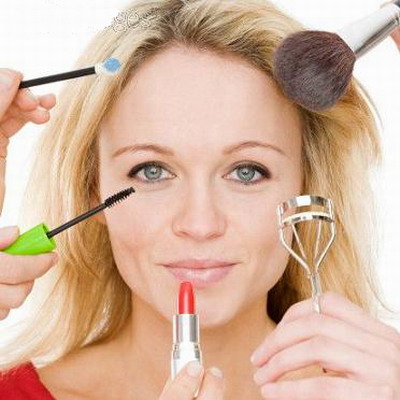 Using makeup can be more than an indulgence of vanity and can actually support health and beauty. Use the beauty tips below to identify ways that the use of cosmetics can be part of your healthy beauty regimen.
Using foundation can help your skin appear more uniform and smoother and can act as a barrier to pollutants that can negatively affect your skin. If you're unsure of what type of foundation to try, purchase small sizes or ask for samples of foundation to determine what type of foundation best fits your needs.
Make sure you wash your face at the end of each day to remove both the makeup and any pollution particles that have accumulated on your face.
You can choose a foundation that includes a sunscreen to protect your skin from harmful effects of sunlight while gaining the advantage of smoother-looking skin.
If you wear mascara you're less likely to squint during the day because of the risk of smudging your makeup so that mascara can function as both a beauty treatment and as a wrinkle preventive. In order to optimize your efforts to stop squinting you should use mascaras that are not waterproof or smudge free which will also help preserve you lashes since they're easier to remove and will not pull on your lashes.
Wearing lipstick or lip gloss that has sunscreen protection is a nice way to highlight your lips while protecting them from sun damage.
Tweezing hairs on your face always opens your skin to the risk of infection. Instead of constantly using a tweezers on your face, consider using an eyebrow pencil to darken the part of your eyebrow you want to stand out and minimizing your use of the tweezers.
In order to prevent thinning eyebrows as you age, you'll likely want to be cautious about how much of your eyebrow shape you tweeze. In order to prevent accelerated thinning of your eyebrows as you age, consider using an eyebrow pencil and reserving hair removal for the area between your eyes.
If you're in the habit of touching your face frequently or squeezing blemishes, you can aggravate skin blemishes. Instead, use makeup to discourage yourself from engaging in these activities because both touching your face frequently and squeezing blemishes will disturb your makeup.
Never ignore the positive impact on your mental health that looking good can have on you. Consider applying and wearing makeup so that when you look at yourself in the mirror during the day you like what you see.
Research new product lines about their effectiveness before paying extra for healthy ingredients in order to avoid paying too much for ingredients in makeup that likely won't benefit your health and as a means of researching the frequency of allergies that arise from specific ingredients such as flower extracts.
Wearing makeup can be more than a way you feel pretty, it can actually support your health. Use the suggestions above to choose and apply cosmetics that should be part of a healthy beauty regimen.
Read more news about makeup below :
1.MuchMusic Awards Best Beauty: Taylor Swift & More
2. How to apply makeup? Niti Luthra doles out tip
3. Justin Bieber's Makeup Artist Reveals His Skincare Regimen
4. Beauty: makeup for novices
5. Shakira doesn't need make-up artists